The following are news reports from newspapers and other sources. These are attributed to the source and the most recent is first:
---
The official line: CASA says it is listening to these complaints and that work is underway to ease the regulatory burden on the sector, including fee reviews and licence changes.
Airlines say they can't get enough pilots. But pilots don't agree.
But it wasn't until Alex Kingsford-Smith came across an ad on Facebook that he seriously considered following in his legendary great-great uncle's footsteps.
The 24-year-old says his family connection with one of history's greatest aviators, Charles Kingsford-Smith – who piloted the first ever flight from the United States to Australia – was not a big deal growing up.
His grandfather John flew Kittyhawks in the Pacific in World War II but he and his two brothers were the last pilots in the family until a bit over a year ago when, fed up with his automotive career, Alex Kingsford-Smith moved to Melbourne to begin training for his commercial pilot's licence at Soar Aviation, based at Moorabbin Airport.
"I came across an ad on Facebook about getting a pilot's licence, and I guess I had the connection to it … and that was really all it was," he explains.
A century after Charles Kingsford-Smith took his first solo flight in 1917, his great-great nephew took his, describing it as "the biggest sense of accomplishment that I've ever had".
"I'd hope they'd be proud of me for doing it," he says of his flying forefathers. "That's where I get a lot of my personal motivation from, that's for sure."
Yet while Kingsford-Smith reboots an aviation dynasty, the industry globally can only wish there were more like him. In Australia, airlines say a shortage of skilled pilots is grounding services and threatening vital lifelines to remote and regional communities.
Boeing estimates the world will need to produce 640,000 pilots over the next 20 years as rising middle-class wealth in developing nations sees the number of passengers double to 8 billion.
About 40 per cent of those pilots will be needed in the Asia Pacific region.
Competition for skilled pilots is becoming fierce. Those employed at Qantas, Virgin Australia, Jetstar or Tigerair say they can easily double their wages by moving to China, where desperate carriers are offering as much as $400,000 a year tax-free.
But the number of pilots Australia produces is falling, from about 1700 pilot's licences issued annually a decade ago to 1200 last year.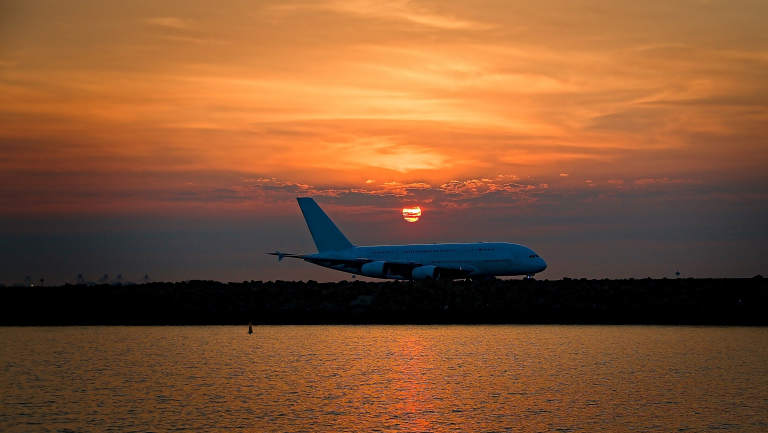 Cracks are starting to appear at small operators and regional carriers, with larger players poaching pilots to fill positions as they roll out new routes and new aircraft and in some instances lose their own pilots to better-paying carriers overseas.
"Major carriers are raping and pillaging the resources of the smaller regional carriers and general aviation," says Regional Express (Rex) Airlines chief operating officer Neville Howell, who has lost a quarter of his pilots in the past year, mostly to Qantas and Virgin.
Rex has had to cut back services to some of the 60 regional and remote destinations it serves while it tries to replace the pilots it has lost, threatening a vital lifeline for many communities.
"We will protect those very remote communities as best we can … but we can't do the impossible," Howell says.
Rex set up its own pilot academy in Wagga Wagga 10 years ago to meet its need for pilots, after a previous hiring spree by Qantas and Virgin cut a swath through its business.
But Howell says Rex now can't recruit or train pilots fast enough to cover the numbers lost to the major carriers.
Howell accuses the major carriers of being "reckless and negligent" in managing their future need for pilots.
"I'm not saying they can't take our pilots – a lot of our pilots aspire to fly with the Qantas and Virgin groups, and that's a healthy ambition," he says.
"But they cannot just assume a 'not our problem' approach … to the impact their actions have on what is effectively their resource pool. If there ain't a resource pool to draw from, there's going to be nothing for them."
He points to rules in China, where carriers are compensated when their pilots are poached by another airline, as an example of what could be done to better manage supply of pilots locally.
The Royal Flying Doctors Service's CEO Martin Laverty says the service is taking an average of four months to fill positions, and has about a dozen current vacancies nationwide.
"This is the canary in the coalmine moment," he says. "We've been very fortunate that the vacancies have not yet turned into service interruptions."
Laverty says the industry needs to find a solution to make it easier for young people to "get their wings".
Training privately for a commercial pilot's licence can cost up to $100,000 – an amount some say is prohibitive considering graduates will go into general aviation jobs with starting salaries of about $50,000.
The nation's largest airline, Qantas, says that it is not immune to the squeeze and had to cut back services on routes in regional Queensland and NSW late last year because it was running short on pilots. (It has been able to fly the same number of passengers by using larger planes on the services that remain.)
Qantas has now applied to the federal government for a labour agreement so it can bring foreign pilots into the country to fly for its regional arm, QantasLink, on four-year visas, which will also grant the pilots permanent Australian residency.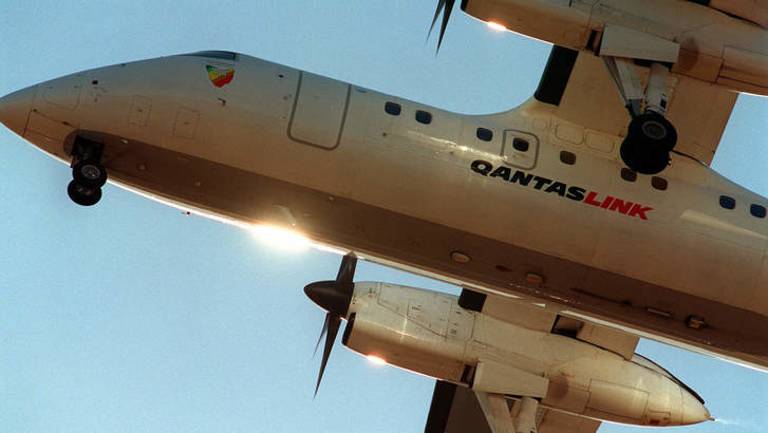 It expects to hire up to 295 senior pilots and simulator instructors over five years using the visas, which the federal government is considering.
At the same time, Qantas says it plans to have its own pilot school up and running by the end of next year, training up to 100 pilots a year to supply its own network.  It is also partnered with universities on a new training scheme.
Qantas chief pilot Richard Tobiano says that airlines worldwide have been hit by the demand for pilots and the airline's priority was to ensure it had "a steady supply of highly skilled and qualified pilots undergoing training to meet future demand".
But pilots' unions are pushing back against Qantas' request to hire foreign pilots and dispute that there even is a shortage.
Simon Lutton, president of the Australian Federation of Air Pilots, which has about 5000 members including over 90 per cent of QantasLink pilots, says what Australia is in fact seeing is a short-term "blockage" in the pilot-training pipeline. That blockage, he says, is of Qantas' own making.
"Just three years ago the operators were saying that they had an oversupply of pilots and now they're saying there's a pilot shortage," Lutton says, also pointing to Qantas' eight-year hiring freeze, imposed even as it ordered new aircraft.
He says a major issue Qantas has in retaining pilots is that there is no clear career pathway from its regional operations through to mainline Qantas and Jetstar operations.
That means regional pilots will jump at the first chance to take a job flying jet aircraft, because they do not know when they will have the opportunity again.
A group-wide seniority system, which the Virgin Group has, would allow pilots to serve longer in regional operations without feeling they were missing opportunities to progress their careers, he says.
Lutton says a labour agreement would be "essentially selling off residency to fix the problem", which will fix itself in time regardless. "It's a short-term fix and that will create obstacles for future pilots coming in behind them for years to come."
For its part, Virgin has enough pilots currently, says the group's director of flight operations Stuart Aggs, thanks to its managed recruitment process which since 2012 has  included a cadetship program that has produced 32 new pilots.
Major jet airlines and smaller regional carriers are the top tiers in Australia's aviation ecosystem which has, for the most part, existed symbiotically and successfully to get people around our vast and sparsely populated country.
But many in the industry are alarmed at what they say is a crisis at the bottom tier of that ecosystem – "general aviation", which covers everything from small charter operators and flying cropdusters to flying as a pilot instructor.
General aviation has long been the first step on a path to becoming a fully-fledged pilot able to operate commercial jets.
But the number of training hours being flown in general aviation fell 43 per cent between 2008 and 2015, according to the most recently available government data.
The culprit is "ridiculous" and expensive regulation imposed by the Civil Aviation Safety Authority (CASA), according to businessman Dick Smith, who was chair of the nation's air safety body from 1990 to 1992 and again from 1997 to 1999.
"We just departed Bourke, and we arrived in there and there was one little aeroplane," Smith tells Fairfax Media, typically, from the cockpit of his helicopter, en route to the NSW town of Coonamble.
"There used to be a flying club and it used to be booming, but most of these airports are almost dead."
The near destruction of general aviation was "absolutely" a cause of any shortages of pilots airlines were seeing, Smith says.
"Traditionally our pilots have come from general aviation where they get about 1000 hours of experience in the bush, and then they go on to airlines."
Smith says he was given assurances from the former deputy prime minister and transport minister Barnaby Joyce late last year that he was open to legislative change to make CASA consider costs to operators and industry sustainability, not just safety.
But Smith says that went out the window with Joyce's replacement in both roles by Michael McCormack.
CASA says it is listening to these complaints and that work is underway to ease the regulatory burden on the sector, including fee reviews and licence changes.
While global demand for pilots is creating headaches, some, like Neel Khokhani, see opportunities for both him and Australia.
Khokhani founded Soar Aviation – where Alex Kingsford-Smith is studying – six years ago when he was just 22, and has built it into what he says is Australia's largest private flying school, with 45 planes and 100 employees.
He says part of his business' rapid success – and potentially part of the solution to the current pilot shortage – was opening the career up to more diverse candidates, rather than focusing on school leavers and university graduates as pilot schools have typically done.
Soar offers the course part-time over two years and is deliberately targeting candidates already in the workforce and looking for a career change.
"We've got a doctor who's learning to fly and wants to move across to being a pilot, we've got a mother-daughter duo in Sydney and they're both learning to fly in the same classroom,"  Khokhani says.
"So we've got a varied demographic that would have never been given this option in the past."
Only about 3 per cent of pilots worldwide are women, according to the International Organisation of Women Pilots, highlighting at least one untapped source for new recruits.
Khokhani says he sees great potential for Australia to not only train the pilots it needs but, with education already our biggest export, for pilot training to become a major industry to meet booming global demand.
"Australia is known as one of the best producers of pilots globally, so why can't we do more?"

Reporter for The Age
---
Hoch Air aviation and fraud charges adjourned
Hoch Air's Josh Hoch and Nichole Limburg face more than 340 charges in Mount Isa Magistrate's Court, adjourned until Wednesday, November 22.
The matters of Hoch Air's Josh Hoch (32) and Nichole Limburg (34) have been adjourned until Wednesday, November 22.
Mr Hoch was due to appear in Mount Isa Magistrate's court on Wednesday, October 25 at 8.30am, following an adjournment from August 30.
In August both Mr Hoch and Ms Limburg were charged with one count of fraud – dishonestly gaining a benefit while carrying on a business.
The charges relate to alleged unlawful charter aviation services conducted by Hoch Air between 2012 and 2016.
Earlier this year, police charged Mr Hoch with 342 offences following a protracted multi-agency investigation into the alleged tampering of aircraft.
---
Saturday, September 16, 2017
from: http://cqplanespotting.blogspot.com.au/2017/09/virgin-australia-flights-to-moranbah.html
Virgin Australia Flights to Moranbah Airport Finished as Alliance Airlines Can't Get Permission to Land
Interesting to note that the final visit to Moranbah Airport by the recently withdrawn Virgin Australia ATR 72-500 VH-FVM on Sunday 10 September as VOZ1669/1670 from and back to Brisbane was, it seems, to be the FINAL ever Virgin Australia flight into the Central Queensland mining town.
Since Sunday, there has been NO further Virgin Australia flights in or out of Moranbah Airport.
In an email from Virgin Australia, they advise that "(they) are no longer able to offer flights to and from Brisbane and Moranbah after Sunday 10 September. Virgin Australia's decision to cease operations on the Brisbane to Moranbah route (vice versa) is part of an initiative to optimise (their) fleet and network".
As previously mentioned, Virgin Australia announced in 2016 that it planned to consolidate its turboprop operations to routes only within the ACT, New South Wales and Victoria and consequently would reduce the number of ATRs in the fleet from 14 to six.  As a result, the airline would end ATR 72 turboprop operations in Queensland which has now happened with this final flight to and from Moranbah Airport.
Meanwhile, it was excepted that in July, Alliance Airlines Fokker jet aircraft would take over Virgin Australia flights into Moranbah Airport and operate as many as 13 flights per week from and back to Brisbane.  While flights took off from Gladstone, Bundaberg and Port Macquarie there hasn't been an Alliance Airline flight touch down in Moranbah Airport yet.
At the time, Alliance Airlines chief executive officer Lee Schofield still hoped his planes would be granted access to Moranbah Airport.  Despite the local Isaac Regional Council (IRC) being very supportive, the approval process wasn't as simple as the operator BHP Mitsubishi Alliance (BMA) allowing Alliance Airlines to use the airport.
The airport runway is designed for turbo-prop operations, which has been the aircraft used on the current flights but Alliance Airlines would use a jet aircraft.  To allow the service, BMA would have to apply for another development application through Isaac Regional Council asking to make more noise as a result of a jet plane and possibly increase the airport infrastructure to allow for the planes to land on the runway.
Clearly, this has not happened.
---
 Drone safety risks spark calls for tougher training
Calls for more stringent training of drone operators have emerged after Australia's national aviation safety investigator renewed warnings that the surge in the gadgets poses an emerging transport safety risk.
This comes as the Australian Transport Safety Bureau has reduced its forecast for the number of incidents or near encounters involving drones for this year.
In a new analysis, the ATSB finds that despite a surge in safety incidents related to remotely piloted aircraft systems between 2012 and 2016, the number during the first half of this year has been below expectations.
"The number of reported RPAS-related safety occurrences increased significantly in 2016 compared to previous years," the report says.
"Contrary to previous assessments, this appears to have levelled off significantly until mid-2017, with the total number of occurrences forecast to be similar to 2016 numbers."
But the body qualifies its forecasts as "indicative only", saying the uncertainty involved means "they are not intended to be accurate predictions".
UAVAIR general manager Ashley Cox said he wanted to see more standard safety requirements for drones.
"The reality is that drone operators want to protect their industry from cowboys coming into the market," Mr Cox said.
He said operators "want the training standards to be lifted, they want the compliance requirements to be audited and maintained, because they are really concerned that the guy down the road having an accident could ­affect their ability to be on a worksite."
The findings come as the Civil Aviation Safety Authority conducts a landmark review into drones in which it is considering requiring hobbyists to register the devices, mandatory training before people can fly drones and the use of "geo-fencing" to exclude drones from certain areas.
The ATSB says the number of drones could double this year from last year.
So far, there have been no midair collisions between drones and piloted aircraft. But the new research points to recent work for the British Department of Transport and Military Aviation Authority that found even a 400g quadcopter could cause critical damage to a helicopter tail rotor.
That study found a standard plane windscreens could tolerate being struck by a drone at typical landing speeds.
At higher speeds, being hit by a 4kg quadcopter would cause complete structural failure of the windscreen.
---
'Arrogance' all but lands pilot in jail
A PILOT who made the "arrogant" decision try to fly his ultralight from Tasmania to New South Wales has been sentenced to a six-month suspended jail term.
Shayd Hector, 27, of Newcastle, NSW, was lucky to avoid actual imprisonment, Magistrate Sharon Cure told a Launceston court yesterday.
Hector pleaded guilty to one count of recklessly operating an aircraft on October 28, 2013, under the Civil Aviation Act.
He was sentenced to six months jail, which was suspended on the condition that he be of good behaviour for three years.
The court heard that Hector's ultralight took off from Bridport in North East Tasmania and ditched into Bass Strait near Waterhouse Island.
He was rescued when an extensive search operation was mounted after setting off an emergency locator signal.
He and his, passenger Joel Nelson, were found clinging to two airbeds.
Hector said outside court he felt lucky to be alive. "Someone is definitely looking after me up there," he said, but would not elaborate as to why he took the flight.
Ms Cure said Hector had demonstrated a particularly cavalier approach, ignoring the advice of two pilots he knew including the experienced flying instructor Eugene Reid.
"You were lucky to survive," she said. "The taking of the risk was unjustified and your culpability is elevated by arrogance and degree of deception," Ms Cure said.
"You disregarded the regulations and the advice of experienced persons."
At the time, Hector had a pilot's certificate to fly no more than 40km.
Ms Cure said the offence ought to attract a prison term to send a message of general deterrence. But she said Hector, a chef, had good prospects for rehabilitation.
She said he had suffered serious financial consequences including the loss of his aircraft and the legal costs over the two years since charges were laid.
---
---
SATURDAY, APRIL 29, 2017
Josh Hoch: Pilot charged for tampering with planes, but no changes in the air
Josh Hoch.
Months after Mount Isa pilot Josh Hoch was arrested for allegedly tampering with competitors' planes, the review into the country's aviation authority has brought no changes forward.
Hoch, 31, was arrested on January 24 and charged with 342 counts covering 14 offences after he allegedly poured contaminants in the fuel tanks of planes and flew members of Katter's Australian Party around North Queensland without the proper licensing between 2012 and 2016.
The arrest raised serious questions about rural airport security and plunged the Civil Aviation Safety Authority (CASA) into crisis, with police and officials probing what the authority knew or should have known about the charges levelled against Hoch.
Days after Hoch's arrest, CASA launched an internal review into its dealings with the North Queensland pilot and Federal Minister for Infrastructure and Transport Darren Chester called for an urgent briefing on the case.
In a statement at the time of his arrest, a spokeswoman for CASA said it would look into the safety-related issues involving Hoch.
"CASA has launched an internal review to determine whether any significant safety-related issues involving Mr Hoch and the operations of Hoch Air were, or ought to have been, identified and acted on prior to launch of the police investigation and the arrest of Mr Hoch," she said.
"We are currently reviewing our records to inform such safety-related action as we may need to take now, and to ensure the integrity and sufficiency of our entry control, audit and surveillance activities. Should we need to, we will look more closely at any aspect of our regulatory functions should additional attention be required."
Three months down the track, the internal review CASA launched into its dealings with Hoch has yet to reveal anything and the only change it implemented was made last week to Hoch's air operator's certificate.
"CASA's director of aviation safety (DAS) cancelled the air operator's certificate (AOC) held by Hoch Air Pty Ltd on April 19, 2017," Mr Chester said.
"Mr Hoch is also not permitted to fly due to his bail conditions.
"As the matter is currently before the court in relation to the criminal charges laid against Mr Hoch, no further comment can be made.
"CASA's decision to cancel the Hoch AOC is subject to review by the Administrative Appeals Tribunal should Mr Hoch wish to pursue the matter."
It is understood police are still investigating a number of people and agencies, and that the Australian Federal Police have become involved in the investigation.
Mount Isa detective Senior-Sergeant Michelle Clark said detectives were busy building the massive brief of evidence for the court case against Hoch, but had not finished investigating other agencies.
"At the moment we are tied up with the court side of things, so we are trying to progress the full briefs and he will have his committal mention on August 30," Sen-Sgt Clark said.
"Our focus is still on others associated with it (Hoch's case) and we will be continuing in that light."
Original article can be found here:  http://www.townsvillebulletin.com.au

Josh Hoch
A full  review into how North Queensland pilot Josh Hoch, 31, got away with his alleged offending for so long has been ordered by the Civil Aviation Safety Authority.
Federal Transport Minister Darren Chester has also called for an "urgent briefing" from CASA into the explosive case of alleged plane tampering in Mount Isa.
Josh Hoch, 31, was arrested on Tuesday afternoon in Mount Isa and charged with 342 counts across 14 offenses, including tampering with aircraft, dangerous operation of aircraft and fraud, allegedly committed from 2013 through to 2016.
Mount Isa Magistrates Court heard on Wednesday that Hoch had allegedly tampered with his competitors' planes on five different occasions to win commercial contracts and had flown members of the Katter Australia Party around North Queensland, including Bob Katter spending $257,000 on chartering flights with Hoch.
Mr Chester yesterday asked the country's aviation watchdog for a report into all aspects of the case and investigation against Hoch.
"Given the serious nature of the allegations I have requested a full report from CASA and an urgent briefing on all aspects of the investigation," Mr Chester said.
"With legal proceedings underway, I'm not in a position to comment any further at this stage."
A CASA spokeswoman said they had launched their own review into the dealings they have had with Hoch, their investigative process and auditing process.
"CASA has launched an internal review to determine whether any significant safety-related issues involving Mr. Hoch and the operations of Hoch Air were, or ought to have been, identified and acted on prior to launch of the police investigation and the arrest of Mr. Hoch," the spokeswoman said.
"We are currently reviewing our records to inform such safety-related action as we may need to take now, and to ensure the integrity and sufficiency of our entry control, audit and surveillance activities. Should we need to, we will look more closely at any aspect of our regulatory functions should additional attention be required."
The spokeswoman said CASA needed to have evidence to act on, rather than unsubstantiated claims of actions.
"It is important to remember that, like any other regulatory authority, CASA is only able to act on evidence that tends to show there has been a breach of the regulations, not on unsubstantiated claims of such conduct," she said.
"It would be premature for CASA to comment further on this at this time.
"We will not comment on the criminal allegations against Mr. Hoch.
"These are matters before the court and any questions should be directed to the prosecutorial authority."
Hoch walked from Mount Isa watch-house yesterday after posting the $50,000 surety he failed to produce when given bail on Wednesday.
Source:   http://www.townsvillebulletin.com.au
Kennedy MP Bob Katter spent $257,000 on chartered flights with alleged fraudster pilot Josh Hoch, the Mount Isa Magistrates Court was told.
Hundreds of thousands in taxpayer dollars may have been paid to alleged fraudster Josh Hoch, with a court hearing Kennedy MP spent $257,000 on chartered flights with the pilot.
Prosecutor Sergeant Vaughan Cooper yesterday detailed Mr. Katter's expenses with Mr. Hoch, at his bail application for more than 300 offenses.
"The offenses the defendant faces are serious, not only those five offences (tampering with aircraft), but also the offenses of fraud," Sgt Cooper said.
"Your honor will note the defendant using, without accreditation, aircraft to fly the honourable Bob Katter without the correct accreditation.
"Allowing him to pilot and receive payment for these charters and that will be alleged your honour is some $257,000 and I do round that down.
"The case against the defendant regarding those matters is strong."
According to documents from the Department of Finance, Mr Katter claimed more than $53,000 on chartered flights in the first half of 2016 alone.
The Kennedy MP is given a large travel allowance, particularly for charter flights, to traverse a massive electorate that is bigger than some countries.
Mr. Katter would not comment when contacted by the Bulletin over the charges against Koch.
"As this matter is now before the courts it would be inappropriate to comment," he said.
Senator Ian Macdonald said he would take up industry regulation concerns with Infrastructure and Transport Minister Darren Chester.
"I will certainly be following this up with the Transport Minister … I'm quite confident he has already been briefed but this is clearly a matter for the police and CASA investigators to report to him with any recommendations of any new regulatory action," he said.
"I'm very curious in this instance how this has not come to their attention previously … CASA should have been leading the charge rather than police."
Herbert MP Cathy O'Toole said it was necessary to look further into the current level of oversight after the arrest of Hoch.
"Questions need to be asked, and answers provided, about what officials did and did not know," she said.
"How can this happen surely needs to be the question. The real issue is that we have absolutely no certainty that incidents of this nature are not falling through the gap."
Source:  http://www.ntnews.com.au
The charter operator charged with 340 offenses of endangering public safety was issued with a CASA operator's license as recently as last month, prompting leading figures to attack the regulator for incompetence and dysfunction.
CASA records show the regulator issued Hoch Air with an Air Operators Certificate on December 8, even though CASA had been co-operating with the Queensland Police investigation for two months. The AOC is valid for four years.
Queensland Police charged the principal and pilot Josh Hoch, 31, this week with offences that include five counts of tampering with competitors' fuel. Police allege that Mr Hoch added an "abrasive material directly into engines" which caused a catastrophic failure and forced the landing of two aircraft. Engine failure occurred to two other planes prior to take-off.
Kennedy MP Bob Katter allegedly spent $257,000 on charter flights with Hoch Air although Mr Hoch was unlicensed at the time. Mr Katter's office declined to comment. CASA's licensing of Hoch Air appears to be inconsistent with the Queensland Police statement, which says that a "review of aircraft security and passenger safety at Mount Isa Airport was immediately commenced" as part of the investigation launched in October. "Additional measures were implemented to further ensure the safety of passengers and crews," the police added.
A CASA spokeswoman said the regulator was "actively reviewing information arising out of the Queensland Police investigation and will take such further action as necessary". CASA could not comment further.
Police asked the Mount Isa Court to refuse bail, but the magistrate granted it. However, Mr Hoch's family was unable to raise the $50,000 bond by Wednesday afternoon and as a result he spent a second night in the Mount Isa watch-house.
Mr Hoch's defence lawyer, ­Michael Spearman, blasted CASA, telling the Mount Isa court: "CASA has known about these flights since 2013. Now if CASA had any concern about a pilot it can invoke provisions of section 30DC of the Civil Aviation Act, instantly grounding a pilot if there is a serious and imminent risk to air safety.
"CASA has not done so, despite knowing of the allegations for months. These started back in October (2016) and certainly those charges from back in 2013," the Townsville Bulletin reported.
Mr Spearman added that CASA had conducted an audit of Mr Hoch and his company earlier last year, yet he was allowed to remain in the air.
Ben Morgan, executive director at Aircraft Owners and Pilots Association, said the incident showed CASA was far too focused on "misdemeanours" while allowing serious wrongdoing to go unchecked.
"If in fact CASA were not aware this is absolutely serious and it's going to need the minister's attention to work out how the regulator let this slip through the cracks," he said.
"CASA is in court with misdemeanour pilot activities when something as brazen as this has been going on for four years."
Former CASA chairman Dick Smith said the regulator was a "totally dysfunctional organisation". He said he had tried to introduce an "administrative fines system" that would replace the system of continuously writing letters to non-compliers.
The investigation also uncovered extraordinary evidence relating to the alleged grievous bodily harm of an aircraft engineer at Charters Towers in July 2014. The engineer, aged in his 60s, sustained "permanent and life-changing head injuries", the police statement said.

Read more here:   http://www.theaustralian.com.au
Dick Smith at a hangar in Bankstown Airport, Bankstown.
North Queensland aviators do not want a knee-jerk reaction by aviation regulators following a Mount Isa pilot's arrest on Tuesday.
Hinchinbrook Deputy Mayor Mary Brown, who is also co-owner of North Queensland Aviation Services, said the alleged actions of Josh Hoch did not reflect the industry as a whole.
Chief pilot Joshua Liddle, of Liddles Air Service, said he was shocked by the allegations, but the Civil Aviation Authority was already "heavy-handed" in enforcing regulations.
Hoch, 31, was bailed on Wednesday over charges of tampering with aircraft, but has spent two nights behind bars after failing to pay a $50,000 surety before close of business on Wednesday.
Ms Brown said aviation in the North had a very strong safety record and backed CASA's decision to await a review of police information before considering taking further action.
"I would appeal to people not to think in general aviation, behaviour in this manner is common," she said.
"Fundamentally, we are a very safety-conscious community and on the whole, operators out there will also do the right thing.
"Unfortunately this particular case appears to have tarnished that and I would hate to see a knee-jerk reaction from the regulators that has a negative impact on general aviation."
Mr Liddle said the industry was tightly controlled so he was "bewildered" by the allegations.
"I am extremely surprised," he said. "We've got a couple of contracts with government agencies and bigger businesses and the qualifications and experience we need and the auditing process we have to go through as operators is very stringent."
Premier Annastacia Palaszczuk, in Townsville yesterday for Australia Day commitments, would not be drawn on the aviation controversy or whether CASA should be reviewed.
"They would be Commonwealth matters but I think you would probably need to ask the Police Commissioner," she said.
Kevin Gill, Queensland Airports Ltd's chief operating officer for Townsville, Mount Isa and Longreach airports, did not return calls.
Source:   http://www.townsvillebulletin.com.au
Josh Hoch's solicitor Michael Spearman leaves the Mount Isa Police Station watch house.
The Civil Aviation Safety Authority has been plunged into chaos, labeled as "dysfunctional" in the wake of claims it knew about concerns over Mount Isa pilot Josh Hoch as early as 2013.
Lawyer Michael Spear told a court at Mr. Hoch's bail appearance that CASA had known about conduct related to the 342 charges police had laid.
"(The flights) have happened since 2013, CASA has known about these flights since 2013," he said.
"Now if CASA had any concern about a pilot it can invoke provisions of section 30DC of the Civil Aviation Act instantly grounding a pilot if there is a serious and imminent risk to air safety.
"Now CASA has not done so, despite knowing of the allegations for months, these started back in October (2016) and certainly those charges from back in 2013.
"CASA conducted an audit for Mr Hoch and his company and reissued his AOC (Air Operators Certificate) earlier last year.
"If CASA hasn't grounded him, they don't consider him to be a serious risk to the public and I would submit that CASA would be far more cognisant of safety in aviation than the police service."
Entrepreneur Dick Smith, a former Civil Aviation Authority chairman and advocate for reform, said it did not surprise him to hear the authority had known about accusations but not acted.
"CASA is a totally dysfunctional organisation and because of that I would believe anything," he said.
"This seems to be an ongoing problem. It tends to concentrate on the good players and the rogue ones are too hard I think. It's basically very weak.
"Some of these alleged acts also seem to involve oversight at the local airports, I wonder if people have known about this bloke and done nothing."
Mr. Smith said CASA did not aggressively pursue rule breakers.
"As chairman I introduced an administrative fines system. Instead of writing continuous letters to noncompliers they would be fined.
"After the Seaview disaster we discovered the regulator knew what was going on but just kept writing letters."
But the organisation has held back on any pledge to conduct an internal review, with a spokeswoman committing to read the current police investigation.
"CASA personnel have been working closely with Queensland Police in Operation Oscar-Demotic since October 2016, culminating in Mr Hoch's arrest," she said.
"Our role involved the provision of specialist aviation-related technical advice.
"CASA is actively reviewing information arising out of the Queensland Police investigation and will take such further action as necessary."
The department did not answer questions about whether CASA had received complaints about Mr Hoch in previous years or whether it would conduct its own research into how he received his licences
"It would be inappropriate to comment further on those matters at this point due to ongoing investigations," she said.
"It is important to note that the vast majority of commercial aircraft operators in Australia are professional, responsible pilots who put safety as their number one priority and comply with all relevant safety regulations."

Source:  http://www.townsvillebulletin.com.au
The Mount Isa charter pilot alleged to have put glass beads in his rivals' planes is to be granted bail from the Mount Isa Magistrates Court.
However, Josh Hoch will likely be in the Mount Isa Police Station watch house on Australia Day. Part of his conditions set by Magistrate Stephen Guttridge is that Mr. Hoch supply $50,000 surety before release.
The Mount Isa Court House had not received the surety or approved the paperwork by its closing time of 4.30pm, Wednesday. The court opens again at 8.30am on Friday. Thursday is the Australia Day public holiday.
Mr. Hoch is to appear again before the Mount Isa Magistrates Court on February 22. He is charged with 342 offenses.
Police prosecutor Sergeant Vaughan Cooper opposed bail and said five of the charges had a maximum penalty of life imprisonment.
"He is at risk of flight, quite literally," Sergeant Cooper said.
"His capacity not just to leave Queensland, but Australia."
Sergeant Cooper said one of the charges related to a Piper Chieftain plane that lost power flying from the Northern Territory to Mount Isa. There were three people on board. Sergeant Cooper alleged that an inspection of the plane revealed glass beads in the oil filter.
Sergeant Cooper alleged also that oil had been removed from a Cessna plane kept at the Mount Isa Airport. This was discovered during a daily inspection on August 18, 2016.
On September, 2016, a Piper Chieftain about to fly from Mount Isa to Burketown experienced loss of oil pressure, the court heard. The flight was aborted. An oil sample allegedly showed glass beads, metals and dirt mixed in with it, Sergeant Cooper said.
On October 6 to 7 a Cessna belonging to the Northern Territory Air Services, travelling between Alice Springs and Mount Isa, experienced low pressure. Glass beads were allegedly found in the engines, Sergeant Cooper said.
On October 18 a pilot on another plane noticed a drop in pressure. The plane arrived in Mount Isa safely. It is alleged that an inspection found paste in the oil system.
Sergeant Cooper said other offences included fraud. Mr Hoch is alleged to have supplied two fraudulent insurance claims.
Mr. Hoch did not have proper accreditation of an aircraft, the prosecutor alleges.
The court heard that Mr Hoch has flown Federal Member for Kennedy Bob Katter and Katters Australian Party State MPs Rob Katter and Shane Knuth through his charter service. The Federal MP has paid $275,000 in total to Mr Hoch for his charter services.
The prosecutor alleges further that the defendant has flown an aircraft to hide it from police.
Mr. Hoch's solicitor Michael Spearman, Resolute Legal's principal lawyer,  said the charges were "quite circumstantial" and said many of the charges "doubled-up".
Mr. Spearman said that Civil Aviation Safety Authority (CASA) has known of Mr Hoch's flights since 2013. They could have grounded him immediately if they had concerns with the pilot and audited the company, he said.
"Despite knowing of the allegations for months they could have grounded him."
Mr Hoch has already suffered a "trial by jury" and it has affected his business. He also has two young children and a long-term partner.
"There are significant stresses in the family right at this point," Mr Spearman said.
Other bail conditions is that Mr Hoch not apply for a passport. If he has one he must surrender it.
Mr. Hoch cannot pilot a plane or enter an airport. He must also report to the Mount Isa Police Station on specific days twice a week. He also must not contact witnesses.
Read more here: http://www.northweststar.com.au
A north Queensland pilot accused of sabotaging commercial rivals' planes causing "catastrophic engine failure" has been charged with more than 340 offenses including grievous bodily harm.
Police arrested 31-year-old Josh Hoch, whose Linkedin profile lists him as the owner, director and chief pilot of Hoch Air, on Tuesday after a three-month investigation.
His charges stretched back to July 2014, when he allegedly attacked an aircraft engineer in Charters Towers, leaving him with "permanent and life-changing head injuries", and raised serious questions about aircraft security at Mount Isa and Charters Towers airports.
Police alleged Mr. Hoch targeted two private air charter operations, but not major commercial carriers, at Mount Isa and Charters Towers.
Aviation experts found "abrasive material" applied directly into engines caused the "catastrophic engine failure" and the forced landing of two planes, police alleged.
Another two suffered engine failures identified before they took off.
The incidents sparked a safety review at Mount Isa Airport, which police said resulted in new measures put in place and no further aircrafts being damaged.
Police also alleged fraudulent insurance claims, flying without a license, dangerous operation of aircraft and "numerous" safety breaches, mostly at Mount Isa and Charters Towers.
Police said a "significant witness had come forward in relation to the aircraft damage but appealed for anyone else who knew anything to get in touch.
Mr. Hoch's 342 charges include numerous counts of endangering the safety of a person in a vehicle with intent, dangerous operation of a vehicle, flying aircraft without a license, fraud offenses, and offenses in relation to aircraft.
He is due in Mount Isa Magistrates Court on Wednesday.
Source:  http://www.brisbanetimes.com.au
A North Queensland pilot allegedly poured contaminants into commercial rivals' fuel tanks, faked crashes for insurance and flew charters without a license for years before his dramatic arrest in Mount Isa yesterday.
Josh Hoch, 31, was intercepted by police about 2.30pm yesterday on a highway east of the town and last night charged with more than 300 offences going back several years.
The company is a significant player in the western commercial travel market and it is believed VIPs, including politicians, may have flown with Hoch at times from 2012 to 2016 when he is alleged to have been unlicensed.
The arrest poses serious questions about rural airport security and will plunge the Civil Aviation Safety Authority into crisis as police and officials probe what the authority knew or should have known about the claims against Hoch.
Last night senior police told the Bulletin the arrest was the culmination of several months of investigative work.
Hoch was questioned for seven hours before being charged with 342 counts of 14 different offenses late last night.
Detective Inspector Chris Hodgman said it was only by sheer luck that no one had died when one of the allegedly sabotaged planes took to the sky.
"We are lucky over a number of years that an alleged rogue operator like this wasn't responsible for a disaster," Insp Hodgman said.
"Two engine failures and the forced landing of the aircraft has happened — the pilots … were lucky to walk away."
Insp Hodgman said safety measures were put in place as soon as police became aware of the alleged offending.
"The safety aspect was considered right from the start of the investigation. We had methodologies in place to ensure the continued safety of aircraft on that apron," he said.
"At no stage was there any chance for tampering on any commercial aircraft at the Mount Isa Airport."
Insp Hodgman said it was one of the most in-depth and unique investigations he had been part of in 30 years.
"There was a dedicated bunch of detectives who put in a lot of long hours to pull this investigation off," he said.
Detectives working under Operation Oscar-Demotic allegedly uncovered evidence of fraud, tampering with aircraft, dangerous operation of aircraft and numerous aircraft safety breaches.
Police will allege they became aware of Hoch's alleged offending in October last year when another pilot reported damage to his plane for the second time that year.
It is understood detectives are investigating four such claims of tampering on three planes in 2016 alone.
It will be alleged each case was the same, with a contaminant poured into the fuel tanks of the aircraft, under the cover of darkness at Mount Isa Airport.
When the engines fired, the contaminant caused "catastrophic" damage to the aircraft, grounding the planes for months, it is alleged.
Hoch has also been charged with insurance fraud relating to the alleged staged crash landing of two planes in 2014 and 2015.
It is understood Hoch had flown Katter's Australian Party politicians Bob Katter, Robbie Katter and Shane Knuth around the North and it is believed he has been chartered by other politicians and clients as well.
It will also be alleged Hoch was masking those commercial flights as private trips and would not log flight hours in order to bypass crucial maintenance checks.
Hoch is set to face Mount Isa Magistrates Court this morning.

Source:  http://www.townsvillebulletin.com.au
JOHN SHARP The Australian 
I have been associated with Regional Express (Rex) since its launch in 2004 and would like to respond to some of the claims made in this section last week.
Rex has an excellent safety record, having flown a million hours without a single flight-related injury. Rex's aircraft are much more reliable than all other regional operations of the major carriers in Australia. This is demonstrated in its on-time performance being the best for more than a decade.
Further, with proper maintenance, age is not a root cause for safety incidents. The only other recorded similar event to that of Flight ZL768 (when the propeller separated) was in 1991, when US carrier Comair's aircraft also landed safely after a separation of its propeller. The Comair aircraft was only two years old. Similarly, the Qantas A380 involved in a near catastrophic accident in 2010 was only two years old.
In last week's article, (''Rex pilots narrowly avoided air disaster'', 31/3), Byron Bailey said "the pilots took quick action to shut down an overheating engine". Mr Bailey said the crew was shutting down the engine because gearbox problems were causing the temperature to rise.
Rex can confirm the engine was not overheating at any stage. Nor was its gearbox its "weak link", as Mr Bailey said. This allegation is the view of an individual who is not a subject matter expert. There are no statistics to support such a view.
The allegation about the engine overcoming the drag inside the gearbox is also a figment of imagination. The General Electric engine fitted to the Saab 340 is a free power turbine and, as such, the engine and gearbox have no mechanical connection.
Further, I challenge Mr Bailey's statement that, had the pilots not taken action to shut it down, the propeller would have "been spinning faster and it could have impacted the fuselage". This allegation is emotive and unfounded. The propeller separated only when the first officer selected fuel off, which also feathers the propeller.
We wish to set the record straight on allegations on the industrial relations with the crew. Rex pilots are paid in accordance with an enterprise agreement and are rostered in accordance with Civil Aviation Order flight and duty time limitations. Overnight allowances have always been paid to Rex pilots in accordance with the EA.
Finally, Rex did not suffer three incidents during March. Rex experienced two unrelated events. The first was the propeller separation on Flight ZL768 on March 17. The second was engine failure on Flight ZL821 on March 23. In the third incident, the crew initiated an air return because they believed they could hear an air noise associated with the ground communications hatch. The flight did not have any other apparent issues. Engineers carried out a thorough inspection including ground runs and no fault was found. The aircraft returned to service.
In summary, every carrier in Australia and in the world suffers from similar safety events occasionally as this is an inevitable part of flying, no different from driving. What is important is the in-built redundancy of the aircraft, which allows safe operations despite component failures. These safety features have resulted in flying being much safer than driving in terms of injuries per kilometre travelled.
The Saab 340 is designed to be able to climb, cruise and land safely on only one of its two engines. This was demonstrated in the events cited in the article to the extent that many passengers said they did not feel any difference when the aircraft landed uneventfully after the propeller separation.
The other important contributor to flight safety is crew flying standards. The two events demonstrate the high quality of training of Rex crew such that normal landings are achieved even under rare and challenging circumstances. Rex has received universal praise from the aviation world for the calm, professional and effective actions of the crew after the separation of the propeller.
John Sharp is deputy chairman of Rex and a former federal transport minister.
---
BYRON BAILEY  The Australian 
Having trained on jet aircraft 48 years ago, I have limited experience on non-jet aircraft, but a number of my aviation colleagues, some who have flown the Conquest, have proffered their opinion of the crash and on twin propeller aircraft engine failure training.
Engine failure training on all medium and larger jet aircraft is done in simulators. The V1 (decision speed) cut can be practised at length with no danger to the pilots. A jet aircraft simply requires the pilot to keep straight with the rudder after the engine failure, maintain level wings with aileron, and climb away at V2 (takeoff safety speed) after retracting the undercarriage. Indeed all jet aircraft are required to achieve a safe climb gradient on one engine. The pilot really just needs to put in a big boot full of rudder and attending to the engine failure can be done at a safe altitude.
Twin engine propeller-driven aircraft have additional problems. Unlike the one thrust lever on a jet engine, they have three levers per engine — fuel, propeller and power — and the engine has to be attended to immediately upon a failure.
The propeller, if not feathered quickly after an engine failure, can produce so much drag that the aircraft may be uncontrollable. One of my colleagues pointed out that if you simulate engine failure to idle instead of setting zero thrust then the drag from the propeller can be almost uncontrollable. In a real engine failure situation, aircraft such as the King Air have auto feather of the propeller, and the Conquest has negative torque sensing and after the pilot carries out immediate action successfully can then climb away in the Conquest at blue line speed (best rate of climb).
The problem I see in asymmetric training in propeller driven aircraft is that the pilot has no margin for error and needs to be almost perfect in flying technique and in performing the immediate engine shutdown drills and retracting the undercarriage. As well, these aircraft are certified to a lower performance requirement regarding climb gradient on a single engine after takeoff. The Cessna Conquest has ample power, but at lower speeds just after takeoff full power may not be able to be used if the full rudder authority is insufficient to keep straight and loss of control may result.
It does not matter how experienced a pilot may be — it does not preclude you from making a mistake. Several of my colleagues have pointed out that there have been more crashes due to practice training of engine failure on takeoff than have occurred through real engine failures on takeoff.
An airline operating the Conquest can use a King Air 200 simulator for emergency practice where the Civil Aviation Safety Authority approves it — without the risk associated with a real takeoff.
Byron Bailey is a former RAAF pilot and B777 captain, and now flies corporate jets.
---
Adelaide Advertiser
Three dead after light plane crashes near Renmark Aerodrome in the Riverland
ROSSAIR's chief executive has defended the company's safety record while grounding its fleet indefinitely after three of its pilots were killed in a plane crash near Renmark Airport.
The men, all experienced pilots from Adelaide, were named as chief pilot Martin Scott, 48, Civil Aviation Safety Authority officer Stephen Guerin, 56, and retraining pilot Paul Daw, 65.
The nine-seat Rossair charter plane, a Cessna Conquest, was on a check and training flight when disaster hit.
An SA Police search party found the plane wreckage about 4km west of the aerodrome at 7.10pm Tuesday night.
The Rossair aircraft had a clean maintenance record prior to its final flight on Tuesday afternoon, the charter company said.
Chief executive Warren Puvanendran flew into Adelaide on Wednesday and fronted media at the company's Adelaide Airport base shortly after.
Mr Puvanendran said maintenance logs for the Cessna Conquest, which had been operational for 37 years, showed it had not had any mechanical issues in the past.
"From our point of view, there is nothing that would indicate that (there had been any mechanical issues)," he said.
"It's been doing regular services for the last I don't know how many years without incident.
"At this stage, we simply don't know what happened.
Mr Puvanendran confirmed the plane had carried out multiple journeys on Tuesday morning but had a different crew on its final flight.
"The aircraft was on the ground for some time after its flights in the morning and then Martin and Paul took off in the afternoon," he said.
Mr Puvanendran also said the company was confident its safety protocols were adequate.
"We've had an impeccable safety record," he said.
However, Mr Puvanendran said the company had ceased flights indefinitely.
"As a precaution we have voluntarily grounded our operations," he said.
"We will consult with CASA and the ATSB and we will make a decision (on when to recommence flights) based on their recommendations," he said.
The Australian Transport Safety Bureau, which is investigating the accident with help from the Major Crash Unit, released a statement this morning, saying the plane crashed into the ground shortly after departure.
"The ATSB has deployed a team of five investigators to the accident site with expertise that includes aircraft operation and maintenance," the statement said.
CASA this morning paid tribute to Mr Guerin, calling him "a true gentleman" who was passionate about aviation, meticulous about safety and widely respected".
Rossair — which has now grounded its entire fleet — confirmed in a statement last night its 37-year-old aircraft had been involved in the fatal crash.
"The loss of company personnel was profound for the families concerned and all company employees," the statement read.
"The aircraft, a Cessna Conquest, was on a training flight from Adelaide to the Riverland and return."
A statement from Rossair described the tragedy as "a devastating blow for the families involved, the Company and the group's 30 employees".
"Our staff are in deep shock at our loss and our deepest sympathies are with the family members concerned. This is an extremely sad event. Rossair will work with aviation authorities to determine the cause of the crash," it said.
The company later released another statement, paying tribute to its two pilots Mr Scott and Mr Daw.
The incident is the worst plane crash in South Australia since eight people on board a Whyalla Airlines flight were killed when it crashed into the Spencer Gulf on May 31, 2000.
A line of inquiry may be whether the crew were undertaking exercises during the takeoff, which could have included a simulated engine failure. These exercises are banned on larger aircraft because they are regarded as too dangerous and because pilots can use simulators.
But the exercises are still done on smaller aircraft where the engine is retarded but not turned off.
The Cessna Conquest 2 took off from Renmark Aerodrome after 4pm and the alarm was raised when the plane activated its emergency beacon about 4.30pm.
An SA Police spokesman confirmed a report by AusSAR (Australian Search and Rescue) of an ELT (Emergency Locator Transmitter) aboard a Cessna Conquest.
Police Major crash investigators are at the scene and are expected to be relieved by air crash investigators early this afternoon.
Specialist investigators from Sydney and Canberra will join their Adelaide counterparts for the in-depth analysis.
Around 20 SES members helped search for the wreckage.
The last time three people were killed in an aviation accident in South Australia was when an ABC helicopter crashed while filming a documentary on flooding at Lake Eyre in August 2011.
Emergency personnel are using a dirt track to access the scene, which is in sparse scrub several kilometres off Santos Rd.
The activity log of the plane — which operates with the registration code VH-XMJ — shows that it completed several flights earlier in the day.
It first left Parafield Airport at 7.46am yesterday en route to Beverley uranium mine in the state's Far North. It then flew back from Beverley to Parafield at 9.13am.
The plane then did another return trip from Parafield to Beverley, before making a five-minute flight from Parafield to Adelaide Airport.
It left Adelaide Airport bound for Renmark at 3.24pm.
The Renmark Aerodrome is unattended, without any air traffic controllers, and relies on pilots co-ordinating landing and takeoff between themselves.

SHOCKED REACTION
News of South Australia's worst plane crash since the Whyalla Airlines disaster prompted widespread shock.
Premier Jay Weatherill said: "This is tragic news. I offer my heartfelt sympathies to the families of those who have died".
South Australian Liberal Senator Anne Ruston, who was born in Renmark, tweeted her devastation.
"Horrible, horrible news. My thoughts & prayers with loved ones who have tragically lost family members tonight in a plane crash in Renmark," she wrote.
Local MP Tim Whetstone said the news was devastating.
"Tragic news to hear three people have lost their lives in a plane crash in Renmark," he said.
"My warm, heartfelt feelings go out to the family and friends of those involved," he said.
A regular Adelaide-based Rossair traveller, Phil Egel, also expressed his shock and sadness.
"I fly regularly with this great SA charter company and many times on the plane that went down," he posted on social media.
"RIP to those who have lost their lives, and sincere sympathies to their families and friends."
Renmark Paringa Council mayor Neil Martinson said he did not believe the people involved were from the area but could not be certain.
He said training flights regularly came from Parafield, touched down at Renmark, then returned to Adelaide.
Air Services Australia which is responsible for Australia's airspace management including aviation communications is aware of the disaster.
"We don't believe there was any contact with air traffic control," a spokeswoman said.
"We are aware of the incident and at this stage local police and the Air Transport Safety Bureau are investigating."

HISTORIC COMPANY
Adelaide-based Rossair, established in 1963, is Australia's second longest continually operating air charter company, after Qantas.
Its fleet ranges from 10-seaters to 30-seat aircraft and it recently branched out into charter tourism services.
In Adelaide, flights depart from a private flight lounge at Adelaide Airport where passengers walk straight on to the tarmac.
The company specialises in the oil, gas and mining industries.
In November 2013, it merged with Air South, another South Australia-based charter company.
At that time Rossair's Belinda Lindh told The Advertiser a focus on safety, cost efficiency and the ability to deliver personnel to outback areas comfortably and efficiently had been the philosophy behind Rossair's success.
"Rossair had always tended to focus on the 10 seater market while Air South, with its larger 19 seat aircraft, had been more involved in regional fly in fly out operations with a larger number of personnel," she said at the time of the merger.
"It made a lot of sense to bring the two businesses together formally to allow the group to be able to service both markets better."
---